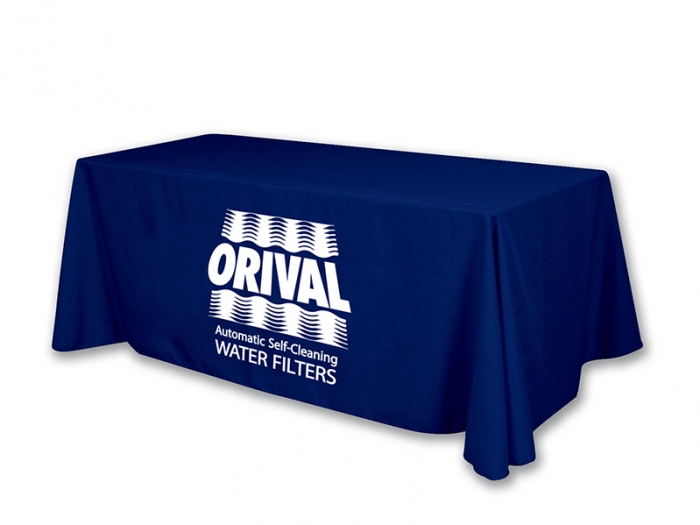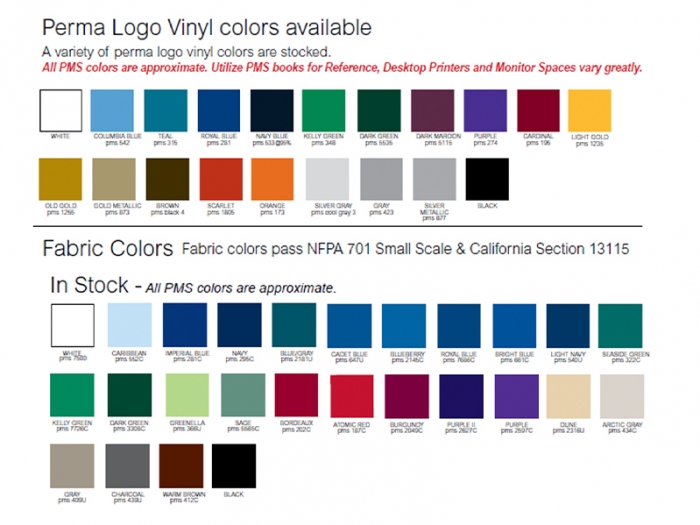 Heat Vinyl Transfer Table Throw Imprints are computer cut vinyl material, commonly used on sports uniforms, such as football jerseys. The vinyl is transferred to any of our standard color twill table throws with a high temperature heat press. The vinyl is permanently adhered and will not peel, crack, or fade. It can be washed and ironed. Available in a variety of vinyl colors.
Product Features
Maximum Logo Size is 25"h x 45"w. 
Heat Vinyl Transfer (Same Damage-proof Lettering Used on Sports Jerseys and Uniforms)
(26) Throw Colors Available
(20) Vinyl Colors Available
Exceeds NFPA 701 Fire Retardant Standards
Wrinkle Resistant Poly Twill
Can be Machine Washed and Ironed
6ft. and 8ft. & Custom Size Table Throws Available
Specifications
Economy Size Weight
6ft - 2.75 lbs.
8ft - 3.5 lbs.
Full Size Weight
6ft - 3.25 lbs.
8ft - 4 lbs.
Artwork Templates
Add-Ons