Title
University of Michigan Flint Graduation
The University of Michigan – Flint, a client since 2007 was looking for way to dazzle up their graduation ceremonies and other University events.  
The challenge was to find a solution that wouldn't break the bank, but had a strong visual impact, was stable, lightweight, simple to transport and easy for anyone to set-up and teardown. The message would be simple, the University of Michigan Flint logo on their blue or maize background.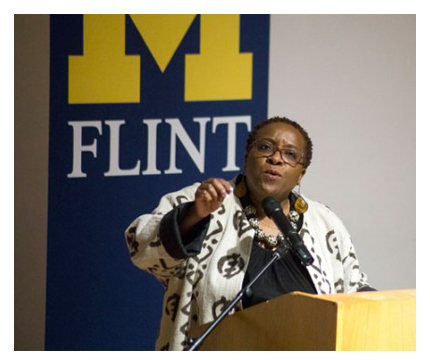 The solution was clear; our Pronto Retractable Banner Stand displays would meet all their criteria. The displays come in four widths and weigh around 10 pounds each.  Each Pronto display can be set-up in under a minute and provide a high-impact visual presentation. The displays could be used to enhance their graduation ceremonies and other events on and off campus.
University of Michigan colors are critical to their brand. The Maize and Blue in the University logo had to be spot on. The University provided printed color samples that our Color Management Team matched to perfection.
The displays were so successful that different departments within the University have purchased Pronto displays to the tune of 36 total displays to date. The University has further purchased step and repeats and other banners for all types of on and off campus events