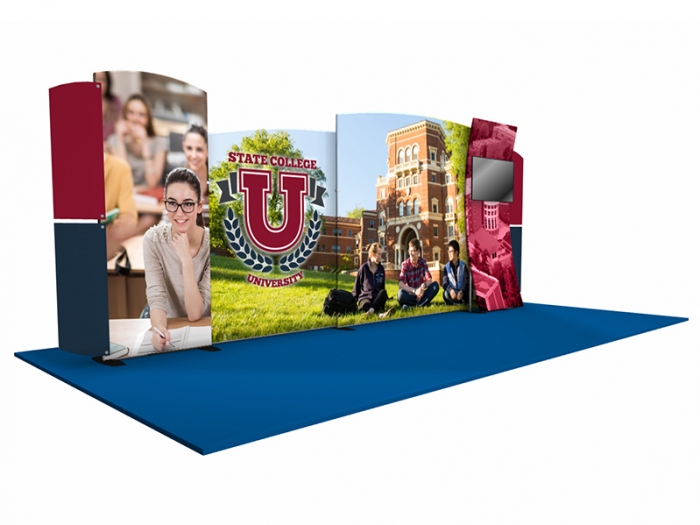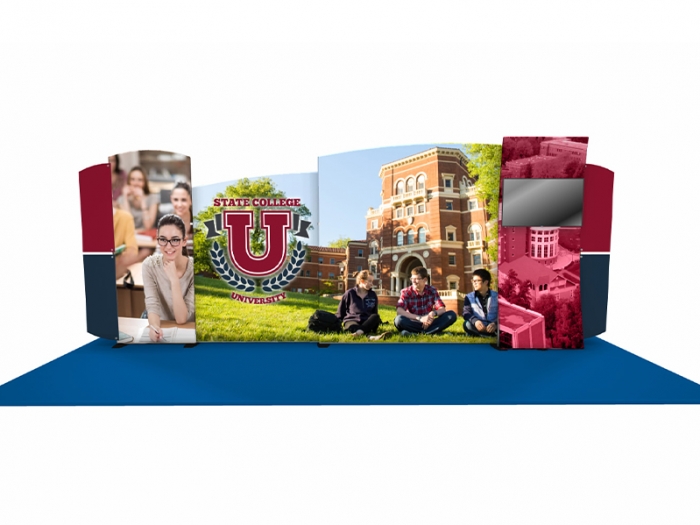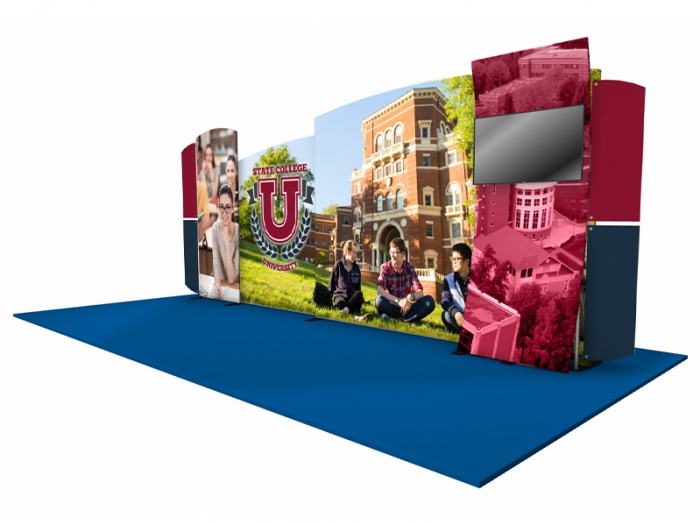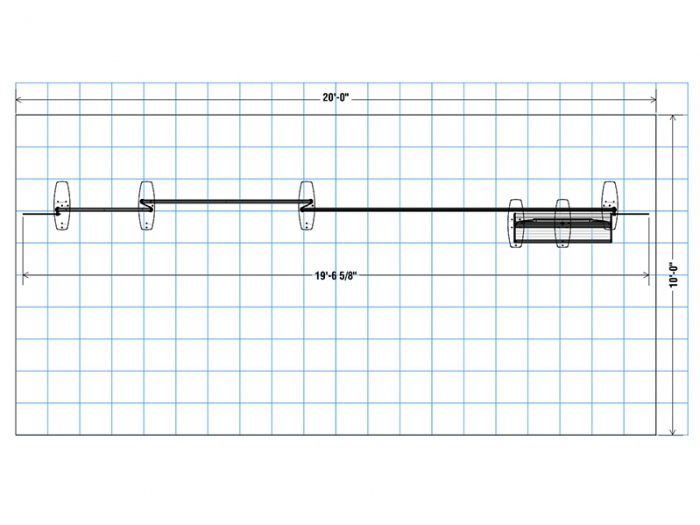 Set yourself apart from the competition with a clean, finished look. Each frame is hand-fabricated to spec and outfitted with top-of-the-line dye-sublimated fabric graphics. Both the fabric graphics and displays are constructed, printed and sewn in the United States by trained artisans.
Quick-Connect tube frame set up in minutes and perfect fit, pillowcase graphics easily slip over and zip tight for a clean presentation.
Lightweight, full-sized displays that will not break the budget! The Navigator 20ft Inline Modular System is a tremendous value with zero sacrifice to design and quality.
Product Features
Quick-connect 1 1/4″ Tube Frame Components
Modular System Clamps – Standoffs & Connectors
Substrate Wing Panels, Signs & Headers
Easy-to-follow Instructions and Labeled Frame Sections
Graphic Templates for Existing Shapes
Top-of-the-line Dye-Sub Graphics
Expert Sewn Pillow Case Graphics
Heavy-duty Zippers
Lights Available
Durable Hard Cases
Specifications
(1) NC-006 Frame
(1) NC-007 Frame
(1) NC-008 Frame
(1) NC-013M Frame
(1) Monitor Mount
(3) Marquis Double Post Base Plates
(3) Marquis Single Post Base Plates
(8) Stand Off Clamps
(8) S-Frame Connectors
(4) 13.5" x 35" Wing Panels
(1) 34" x 88" Single Sided Graphic
(1) 36" x 87" Single Sided Graphic
(1) 64" x 78" Single Sided Graphic
(1)- 118" x 90" Single Sided Graphic
(2) Hard Shipping Cases & Packaging (optional)
Artwork Templates
Add-Ons