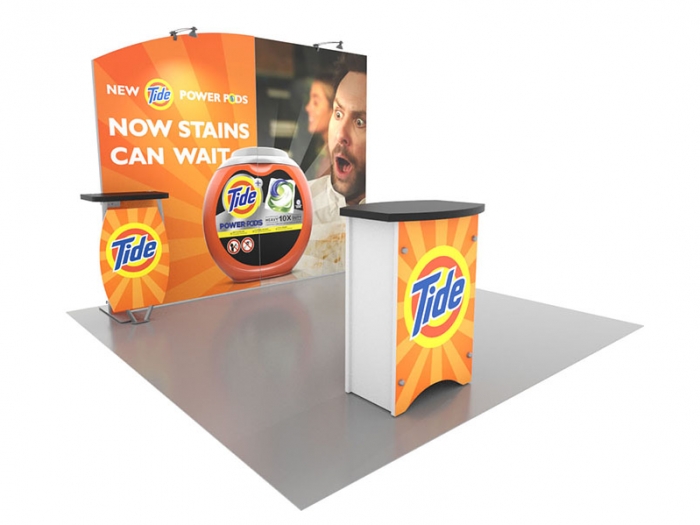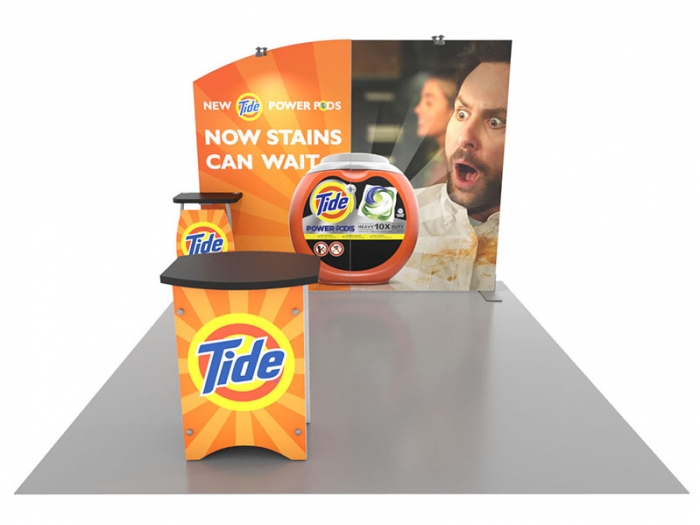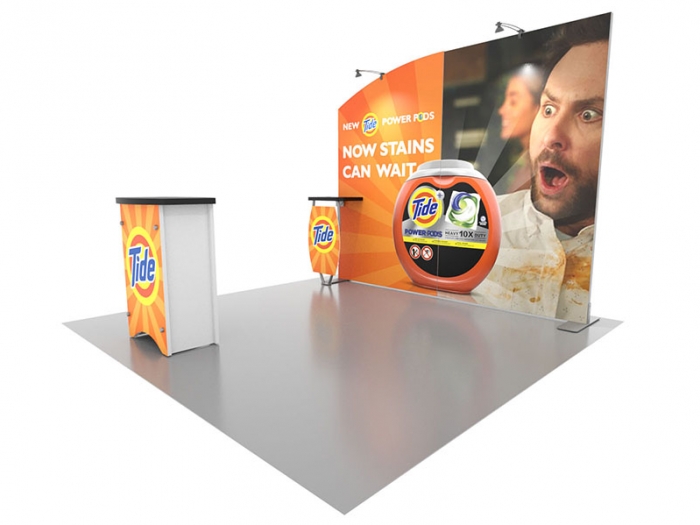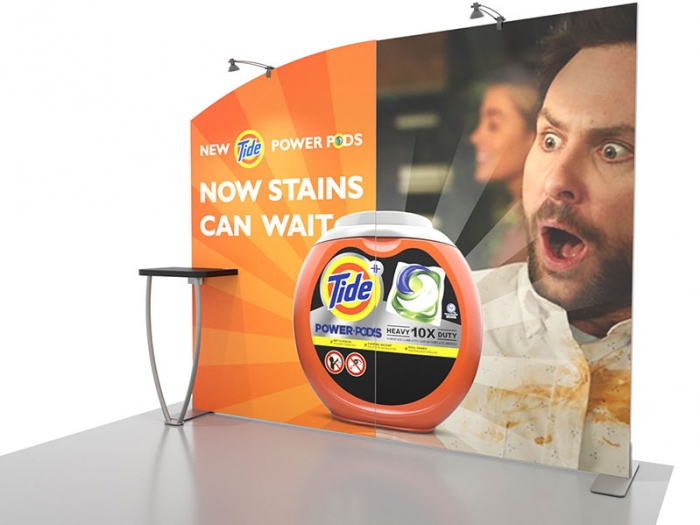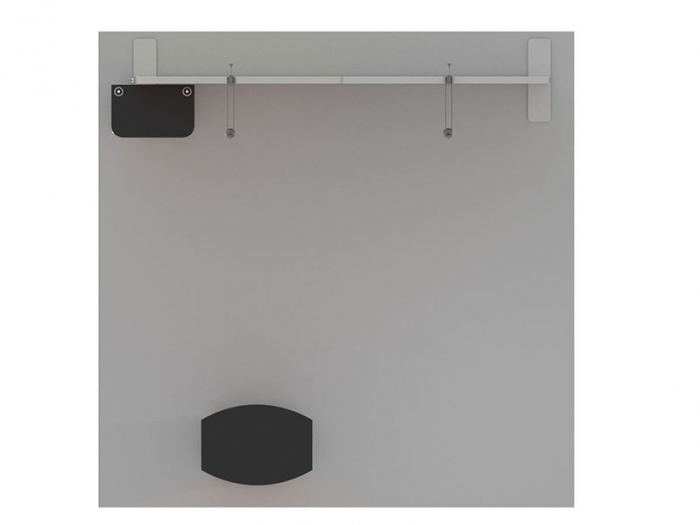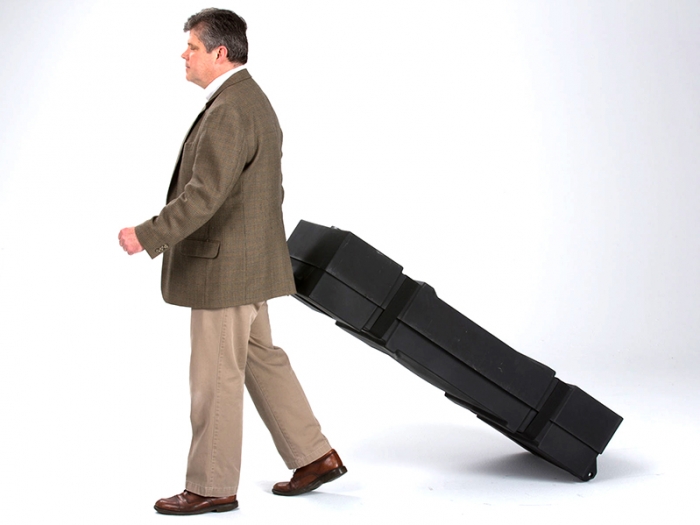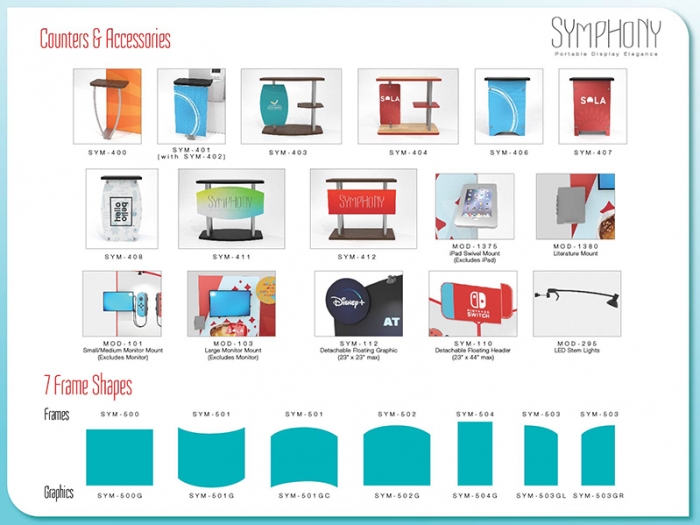 The Symphony SYK-1030 10ft Inline is the first portable/modular display to blend easy tool-less assembly with elegant design and clever accessories. With Symphony, there are no compromises, no tradeoffs. Simply a beautiful upscale display at a price that's thousands less than most custom modular exhibits.
The mix and match flexibility encourages unlimited design possibilities. Need a different look for your next show? Symphony's modular SEG frames are double-sided and re-configurable.
Personalize your Symphony Display with attractive counters, workstations, floating graphics, iPad clamshells, and monitor mounts. The lightweight aluminum frames are engineered for SEG dye-sublimated fabric graphics for a seamless, wrinkle-free look. Add floating graphics for additional visual layering and branding.
Product Features
Portable No-Tools Assembly
Lightweight Engineered Aluminum Frame
Press-fit SEG Dye-Sublimated Graphics
Backwall Workstations
LED Stem Lights
Individually Numbered Components
Reusable Foam Packaging
Portable Roto-molded Case(s) with Wheels
Made in the USA
Limited Lifetime Warranty
Specifications
Lightweight Engineered Aluminum SEG Frames
Press-Fit SEG Fabric Graphics
(1) Smaller Arch SEG Frame (SYM-503)
(1) Smaller Rectangle Frame (SYM-504)
(1) Backwall Workstation Counter with (2) Wireless/Wired Charging Ports (SYM-401)
(1) Backwall Workstation Graphic (SYM-402)
(1) Locking Reception Counter (SYM-406) with Vinyl Graphic (SYM-410)
(2) LED Stem Lights (MOD-295)
(2) Frame Connection Clamps (MOD-1670)
(2) Locking Aluminum Base Plates (SYM-106)
(3) MOD-551 Portable Roto-molded Cases with Wheels and Reusable Die-cut Foam Packaging
Includes All Tension Fabric and Direct Print Graphics Shown
Excludes Tablets and Flooring
Weight: Approximately 80-90 lbs Per Case
Artwork Templates
Add-Ons