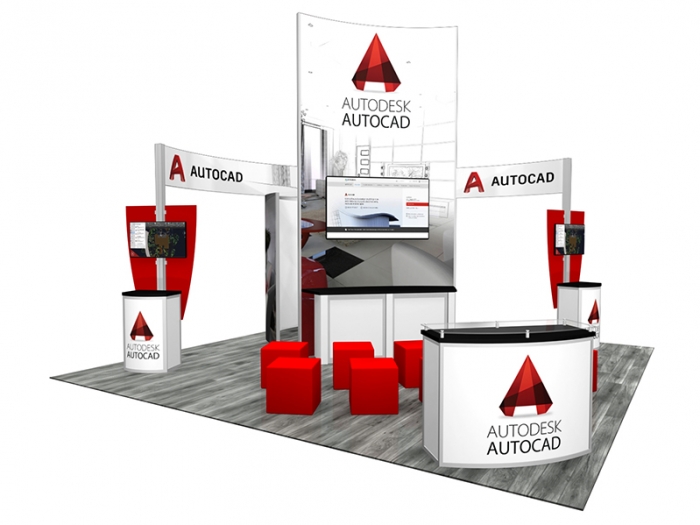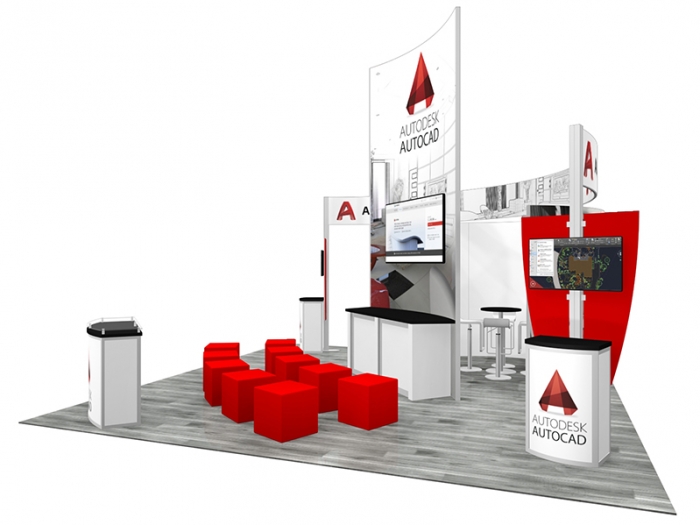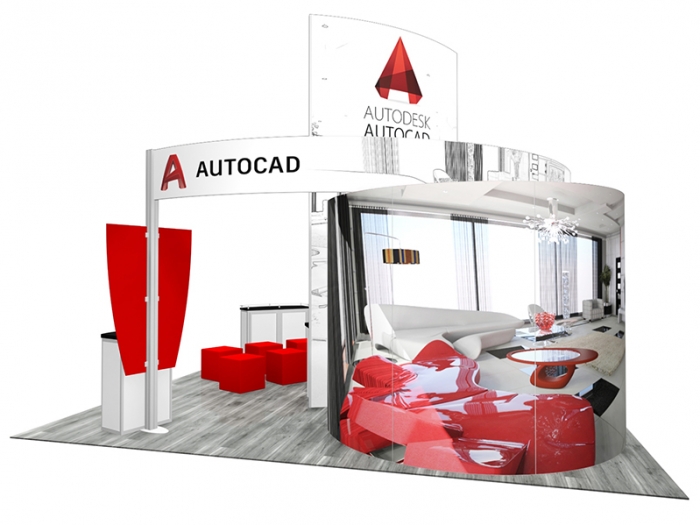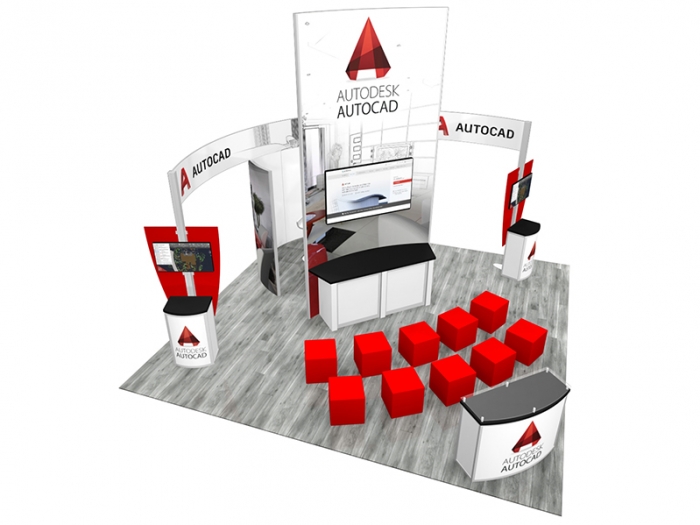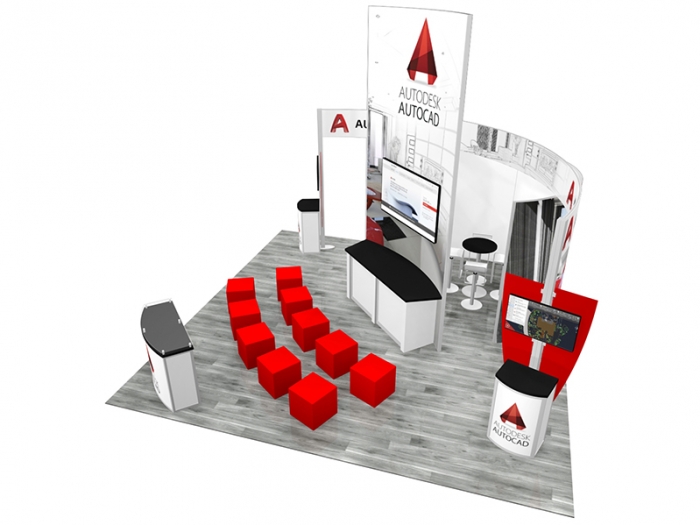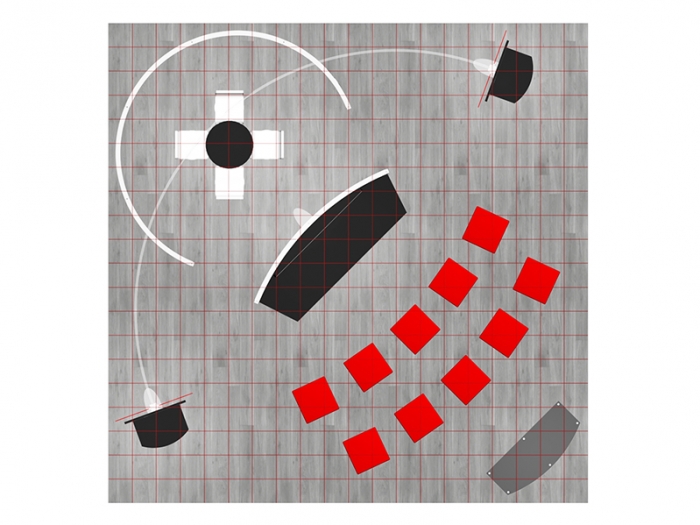 When you choose a VK-5165 Gravitee Island, you get a contemporary display with large graphics, practical accessories, a mostly tool-less assembly. The full-size panels slide together with attached connectors, whether flat or curved. 
The VK-5165 islands packs in two crates, saving you on freight and drayage (material handling). And assembly takes about half the time of a traditional custom exhibit. 
The VK-5165 includes an attractive curved reception counter with storage, a casual presentation area, and convenient workstations with monitor options. Plus, the display comes with a semi-private meeting room and locking storage in all the counters.
Product Features
Gravitee One-Step Modular Island
Custom Modular Full-Size Panels
Reception Counter, Workstations, and Meeting Space
Direct Print or Fabric Graphics
Modular Assembly
Storage, Presentation Areas, Conference Rooms, A/V Solutions
Fabric-lined, Jigged Crates with Customized Packaging
Made in the USA
Specifications
Engineered Aluminum Structure and Gravitee Modular Panels
Large Format Tension Fabric and Direct Print Graphics
(1) 16 ft. High Curved Tower
(1) 8 ft. Curved Wall for Semi-Private Meeting Area
(2) Workstations Kiosks with MOD-1267 Counters
(1) Large Rectangular Counter
(1) MOD-1572 Curved Reception Counter with Locking Storage
Double-sided Curved Header Structure Over Meeting Area Wall to Kiosks
(3) Large Monitor Mount and Supports
Includes All Tension Fabric and Direct Print Graphics Shown
Includes Fabric-Lined Crate with Customized Packaging
Excludes Rental Furniture, Flooring, and Monitors
Artwork Templates
Add-Ons