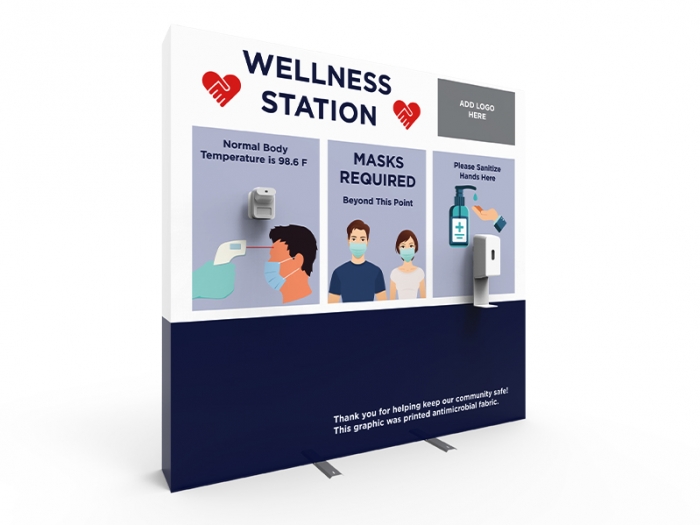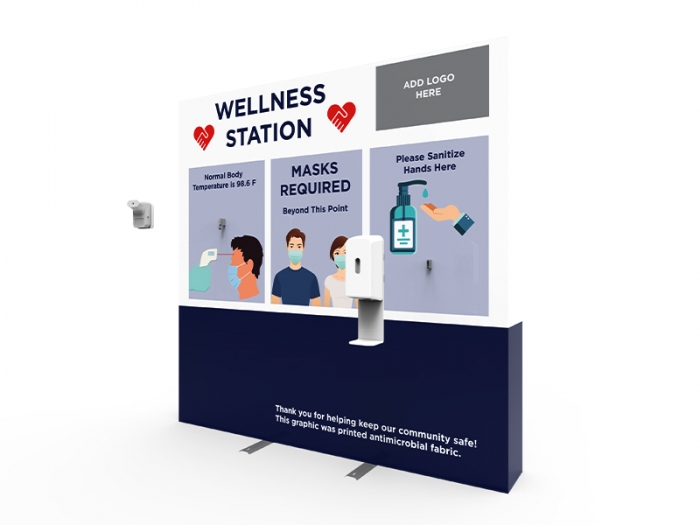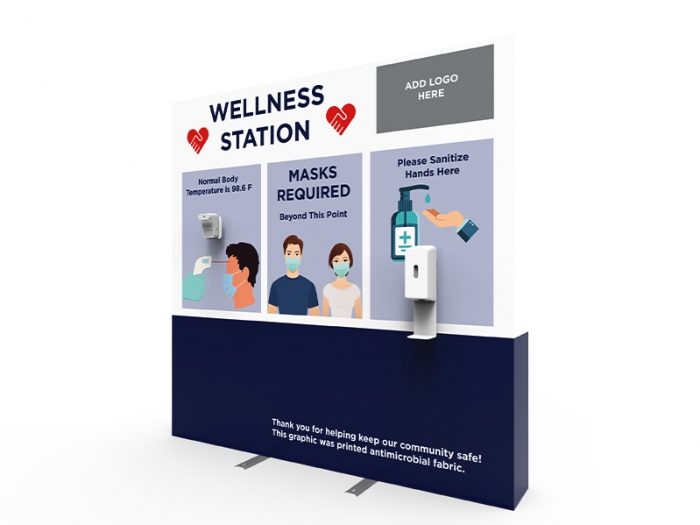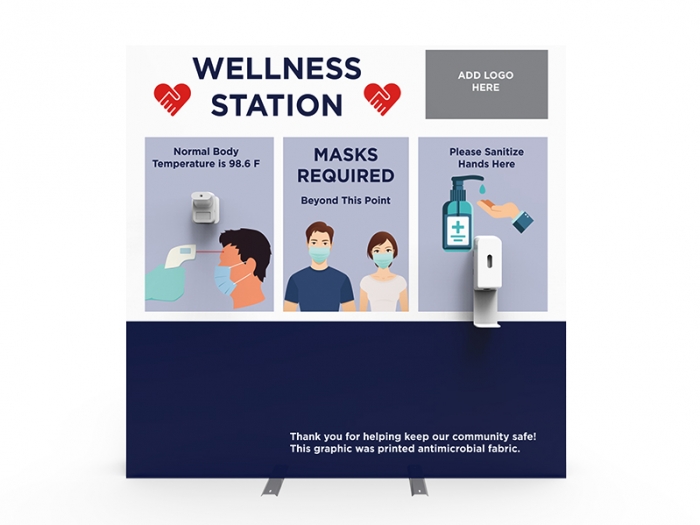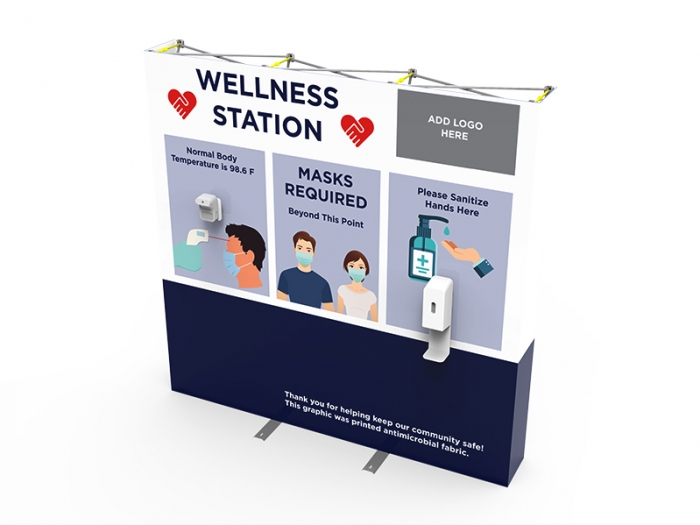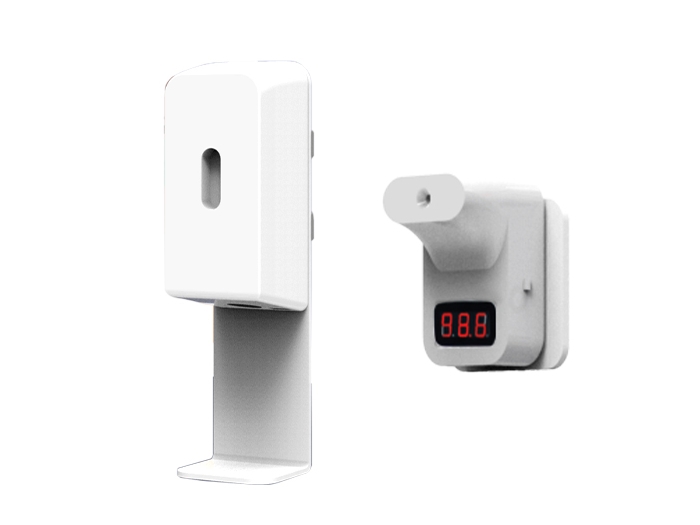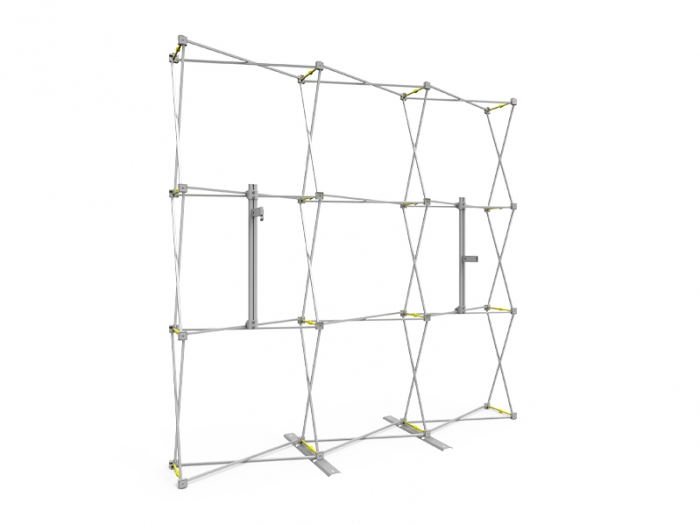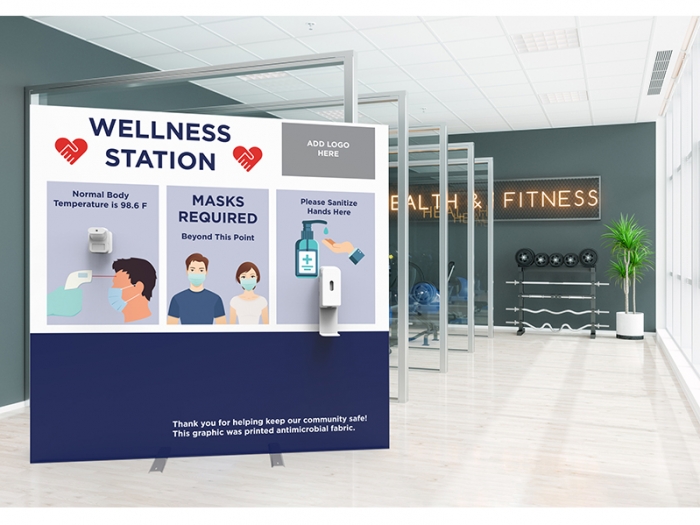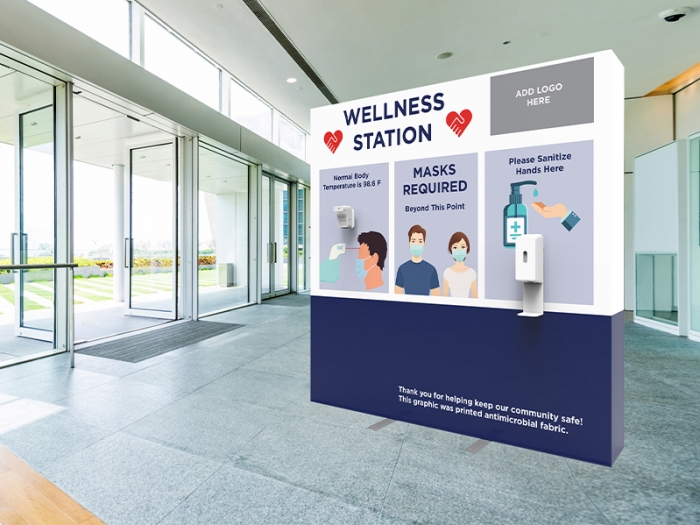 The Wellness Station is a simple, collapsible display that assembles in minutes! It is designed to re-used, making the DefenderStretch antimicrobial fabric the optimal material to create long lasting freshness and slow the growth and spread of germs and bacteria.
Enlist employees, patrons and students to stop at the Wellness Station to check their temperature and disinfect – hands-free – prior to entry. The temperature gauge sounds an alarm if it exceeds 98.6°. The Wellness Station features DefenderStretch antimicrobial fabric, which inhibits the growth and spread of germs and bacteria.
Place the Wellness Station in every entrance and classroom and allow entry to only those who pass the temperature check.
Product Features
8ft Straight Portable Pop Up Display w/Graphic
Includes Hands-free Temperature Gauge
Alarm Sounds if Temperature Exceeds 98.6° F
Includes Hands-free 1,000ml Sanitizer Dispenser w/Drip Tray
DefenderStretch Antimicrobial Fabric Graphic
Protective Coating Inhibits the Growth of Microorganisms, Fungus & Bacteria
Order with or without End Panels
Just Send Us Your Logo and You're Good to Go!
Specifications
Assemble Display: 89"W x 89"H x 12"D
Internal Mounts (2) Hold Temperature Gauge & Sanitizer Dispenser
Includes Adjustable Stabilizing Feet
Hand Sanitizer uses 4 C Batteries
Temperature Gauge uses 3 AA Batteries
Optional Wheeled Hard Case
Shipping Dimensions: 39"l x 22"h x 18"d (without hard case)
Shipping Weight: 37 lbs. (without hard case)
Artwork Templates
Add-Ons